Montel Williams, The Montel Show
Eric Wilkinson, King 5 News
Hoda Kotb, Today Show
– USA Today
A Leading Voice of the Next Great Generation
Speaking Fees Go To The Non Profit Just Yell Fire
109 News Items • More recent •
Older
Pacific Standard
Ten years ago, at the age of 14, Dallas Jessup created a revolutionary self-defense video that has since empowered more than two million young women to fight back against attackers.
Jessup was inspired to make the video after watching security footage of a girl being abducted. Later, the girl was reported to have been assaulted and murdered. With a black belt in Taekwondo,...

More
Pacific Standard
Millennials are catching a lot of heat these days. The stereotype, in the grand tradition of old people rolling their eyes at young people (and barely worth repeating), is that they're whiny, entitled, coddled, and distracted.
Except that they're not. These 30, at least - and many others we know - are clear-minded, self-directed, nobly intentioned, action-oriented, extraordinarily motivated...

More
19% of undergraduate women experience sexual assault with as many as 2.2 million women sexually assaulted while attending college every year. It's time they were taught self defense.
Communities Digital News
Sexual assault on college campuses is reaching epidemic levels.
The CDC reports that 19% of undergraduate women experience attempted or completed sexual assault while attending college. Females now outnumber males on college campuses and are 11.5 million of the 20.2 million people who entered college in 2015.
Based upon these statistics, by 2019, as many as 2.2 million women ...

More
The scarcest talent in American business is great public speaking, yet it's the one that delivers the biggest rewards for your company and your career.
M World
Doubt it? Consider Jeff Bezos telling us about Amazon's latest reach, or Elon Musk giving us alook at the future of everything.
These are celebrity C-suiters, but there are other strategic public speakers who drive company and career success on a smaller stage. Consider the CFO who makes data come alive in understandable and interesting ways, the COO who doesn't talk...

More
Safe Magazine
The Girl-led Revolution Just Yell Fire is a movement of 1.5 million girls across 64 countries who work to empower their fellow girls to know their rights, stand up for themselves, be aware of the dangers they face and escape violence when trouble finds chem. Dallas Jessup, the CEO who founded rhe organization when she was 15 said, "Just Yell Fire™ is taking on a crisis: violence and abuse...

More
Ms. Print
On January 28, around 7 p.m., a 22-year-old woman was raped in Grant Park. The Portland Police Bureau report revealed that the woman had been walking around Grant High School when the rapist slammed her face against the side of his truck, dragged her into some bushes and sexually assaulted her.
This incident has been a wake-up call to many young women in Portland, including...

More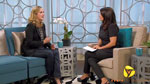 The Lisa Oz Show
Dallas Jessup talks about Just Yell Fire on the Lisa Oz Show

More
Be Your Own You Magazine
One day after school, when 13-year-old Dallas Jessup heard about an 11-year-old girl who had been abducted by a man in broad daylight and later killed, Dallas was outraged. Dallas admits she was a typical self-absorbed teenager at the time, but that day her life changed. Trained as a black belt in tae kwon do and as a student of Filipino street fighting, Dallas was convinced it didn't have to...

More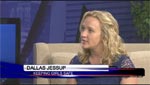 WACH Fox
The Girl's Center at Clemson University has brought in the young filmmaker who launched what CNN calls a Million Girl Revolution against violence and abuse, to keynote the 2013 Empowering Girls Symposium kicking off Domestic Violence Awareness Month at the Columbia Convention Center on Friday beginning at 8AM.
Dallas Jessup, who founded the nonprofit Just Yell Fire and has...

More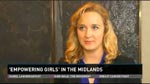 WLTX Columbia, SC
The eighth annual Empowering Girls Symposium kicked off Friday in Columbia.
Clemson's Youth Learning Institute hosted the event at the Columbia Conference Center.
The symposium is designed to address specific gender issues and the most pressing needs of girls in our state, including self-defense tactics.
"Girls need to know they have the right to stand up for themselves and...

More